We're excited to announce the upcoming launch of Eppione 2.0. - bringing you more functionality, more flexibility and more visibility than ever before.
Whether you're a HR leader, an employee, or a manager, there's lots to look forward to in the latest update. Here's a sneak peak at how we're making our integrated HR and employee benefits platform even better...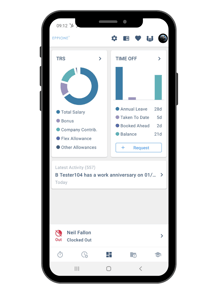 1. Even more user-friendly
That's right - we're making Eppione even easier for employees, managers and HR to use!

Not only have we redesigned the platform for ease of use, but with our latest mobile app, employees can complete more tasks on-the-go. They can even clock in and out on their phone - with sophisticated geofencing to ensure they're in range of the workplace when clocking in.
2. Even better functionality
With some degree of remote working expected to continue in the post-pandemic workplace, we've added more functionality to help you manage your workforce remotely:

- Track who is in the office, working from home, on a business trip or on leave.
- Store more information online, send automatic reminders, and get read receipts.
- Get automatic reminders of outstanding activities, such as holiday approvals and incomplete training courses.
- Select specific categories for sick leave to improve future reporting.
- Upload videos and images to promote employee engagement.
- Allocate documents to specific employees, teams or other groups to streamline communication.
- Send instant messages to users to support emergency communications.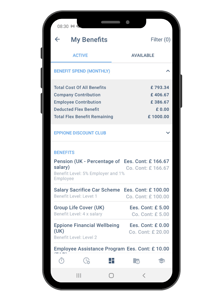 3. Even more flexibility
We know many companies will be offering their employees more flexibility than ever before - both now and in the future. With Eppione 2.0, you'll be able to:
- Make employee benefits more flexible, with easy access to personal and company contributions and the ability to make selected benefits available to specific employees by grade.
- Give employees more flexibility to change shifts, manage their roster, and record multiple shifts in a single day.
- Offer access to more information and tools on-the-go through our new and improved mobile app
4. Even better visibility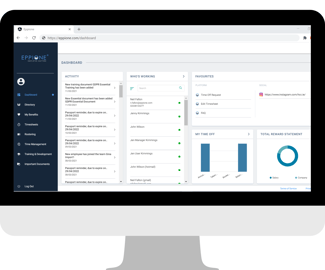 Eppione 2.0 brings you more visibility into your workforce, with an advanced business intelligence module and new and improved dashboards - so you can:
- Give employees detailed visibility into their benefits, salary, bonus and annual leave allowance - with hover functionality to maintain confidentiality
- View key workforce information easily with our new base-level dashboard
- Get advanced insights into workforce trends, with 360 cube technology to power enhanced reporting.
- Easily run reports and pull data for key stakeholders to drive informed decision-making
The next generation of intelligent HR is coming... are you ready?
We'll be rolling these updates out very soon - so keep an eye out for further announcements! If you'd like a demo of the latest platform and its powerful new functionality, drop us a message using the form below: