Our lives have changed phenomenally over the past year. For many people, the things that seemed important before the pandemic suddenly feel insignificant – while new, unforeseen challenges take centre stage. So what does that mean for you, as an employer, and your employee benefits package?
Well, if you haven't recently reviewed or updated your organisation's benefits package, chances are it's no longer fit for purpose. As a result, you could be wasting thousands – if not more – on costly benefits that simply aren't used or valuable to employees in the 'new normal'.
The days of ping-pong tables and free office snacks are behind us. Now, employers must look to provide their workforce with tangible benefits to support their health, wellbeing and performance as the pandemic continues.
In particular, your employee benefits strategy should look to support your employees' mental and physical health, improve their financial wellbeing, and accommodate their personal circumstances. We take a look at how COVID-19 has redefined your employees' priorities and which benefits you need to consider in order to support the changing needs and attitudes of your workforce.
Health and Mental Wellbeing
Supporting the wellbeing of your employees is more important than ever.
Even prior to the pandemic, there was a growing – and troubling – trend of work-related stress, overworking and burnout. But with many people working from home for several months, feeling concerned about job security, juggling home schooling, or simply struggling with the strain of lockdown, these issues have worsened severely.
In fact, research conducted by Wade Macdonald and Doyle Clayton shows that as many as 62% of employees have experienced mental health problems since the start of the pandemic.
As an employer, there are numerous steps you can take to alleviate this pressure and support employees to look after their mental and physical health – and 94% of employers have introduced additional supports for employees' health and wellbeing over the past year.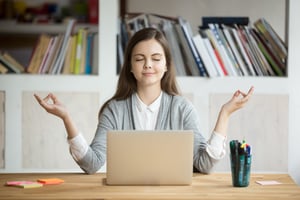 Employee Assistance Programmes (EAPs). Of those organisations that have bolstered their employee wellbeing supports during the pandemic, 88% favour EAPs. These programmes aim to help employees address any personal issues that could impact their work, health and wellbeing – and usually include assessment, counselling, and referral services.


Health Insurance. Enabling your workforce to access private healthcare is an invaluable benefit, particularly at a time when many public hospital treatments are being postponed. It may seem costly, but the right level of cover can help your employees get back on their feet quicker if they become ill – while providing peace of mind that their medical needs are looked after, reducing financial stress in the event of sickness, and demonstrating your organisation's commitment to their wellbeing.


Counselling and Coaching. There are a number of options available, including online platforms to access resources and virtual sessions with a practitioner. Providing one or more of these services can help employees work through any personal or professional issues they're encountering, while keeping conversations confidential.


Mindfulness and Meditation. Many companies are now providing access to mindfulness and meditation apps to proactively help employees maintain their emotional wellbeing. You might also consider introducing a third party mindfulness practitioner to run virtual sessions with groups or individuals.
There are several options available, but the combination that works for your business will very much depend on the needs and preferences of your unique workforce – there's no 'one size fits all' employee benefits package if you want to ensure maximum value from your spend.
Financial Wellbeing
The pandemic has also accelerated the decline of financial wellbeing, resulting in heightened stress and anxiety as many worry about their futures, their savings, and even paying their bills. A 2020 study of employee benefits shows that just 49% of employees would consider their financial wellness to be 'good' or 'excellent' – down from 61% just two years prior.
Increasingly, an onus is being placed on employers to help workers manage their financial wellbeing, with 62% of employers saying they feel responsible for their workforce's financial wellbeing – compared to 13% in 2013.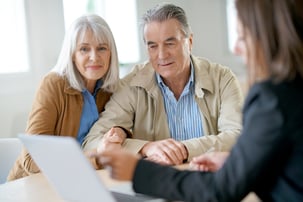 Often, providing financial education to employees can be a simple but effective first step to reducing financial stress. This can encompass anything from providing budgeting tools and other resources, to delivering group sessions on topics such as debt, retirement planning, tax and mortgages.
However, many employers are choosing to go a step further by providing access to qualified financial advisers. These experts often provide one-on-one support and advice to employees, helping them to take control of their debts, savings and retirement funds with a tailored plan for each individual.
Find out more about how financial advisers can support your workforce.
In addition to financial education and consultations, you might consider further benefits such as flexibility on pension contributions, enhanced sick pay policies, or critical illness cover to provide financial security in the event of serious illness. Ultimately, your aim should be to find new means of reducing financial stress across your workforce. The options are vast, so we recommend consulting with an employee benefits broker to find the right fit for your organisation.
Flexibility and Personal Circumstances
Right now, we all need to be understanding of one another's circumstances. As an employer, this means understanding exactly what your workforce is up against, what challenges could be affecting both their wellbeing and work performance, and what changes you can make to support employees through those challenges.
This can encompass a plethora of different issues and complexities. But perhaps the most common is the challenge of juggling home schooling alongside home working.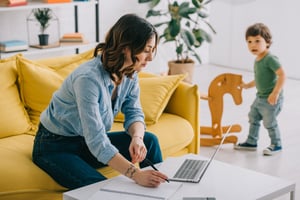 Your company culture will form the basis of the support you offer parents at this time. Do you expect your teams to be at their desks continuously between 9am and 5pm, or are you enabling more flexible working? Are you enforcing unnecessarily tight deadlines, increasing the pressure on your remote workforce? Do you regularly check in with employees to see how they're coping?
Adapting your culture based on these considerations can go a long way in supporting your workforce to manage their workload and personal responsibilities in a productive, healthy way. However, incorporating further supports into your employee benefits package can help maintain a positive work/life balance.
One example is services like My Own Tutor – a remote learning platform offering comprehensive learning support for children of all ages. With virtual tutor sessions, online reporting into the child's progress in each subject, and a wealth of resources, games and tests to aid their development, My Own Tutor can help alleviate the strain on employees currently home schooling their children. Not only can this significantly improve the child's learning development and independence, but it can often free up more time for employees to focus on their work.
Employers can choose to fund this benefit directly, deduct the cost from the employee's salary, or – if budgets are particularly tight – simply promote the service within your organisation for individuals to sign up if they wish. At Eppione, our employee benefits experts are supporting businesses to identify whether such platforms are right for their business, evaluate which financing option is most suitable, and promote uptake across the business to maximise the Return on Investment. We can even get you a 10% discount if you sign up through one of our advisers, so get in touch if you think this could be valuable for your organisation.
The Right Benefits, with the Right Communication
Employers urgently need to review and amend their employee benefits packages. Even if you did so at the start of the pandemic, as the situation develops it's important you continuously review your benefits to ensure they're truly supporting your workforce at this difficult time.
In particular, monitoring the utilisation of each benefit on offer is crucial. If you find that certain benefits are seeing low uptake, either you're not offering the benefits your employees actually want, or your communication needs improving.
Put simply, if your employees don't know what benefits are available to them, they won't use them. On a mass scale, this can result in your benefits spend becoming wildly disproportionate to the level of benefit your employees actually receive, despite having the right package in place.
Our employee benefits specialists are supporting businesses of all shapes and sizes to tailor their benefits package to meet their unique workforce's changing needs and priorities. With our integrated HRIS and employee benefits software, we're also empowering employees to take full advantage of the benefits available to them – providing visibility into their allowance, options, and utilisation in a single, easy to use platform.
The Eppione solution also supports multinational companies to ensure consistency and clear communication across any number of countries. With requirements and expectations varying from region-to-region, managing employee benefits globally can often be a headache. Eppione makes it easy to give different options and visibility by region, while keeping communication of those benefits clear and consistent.
For advice on any of the benefits or challenges discussed in this article, get in touch with our friendly team of experts using the form below, and we'd be happy to help.